Winter Wonderland

10 Winter Nail Colors For Smashing Pedicures
Winter is the perfect time to play with nail colors and pedicure looks, so kick back and try one of these winter pedicure ideas with guaranteed wow factor.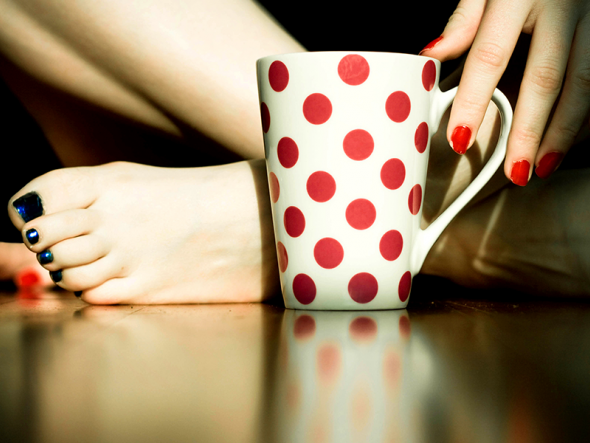 Seriously cold winter weather prompts a lot of us to give up on regular activities. Take socializing, for example. It's much easier to curl up on the couch watching Netflix than to brave the blistering winter weather to meet friends. Same story for winter pedicures. Nail care often goes neglected when boots and socks cover your tootsies for months on end. But winter is actually the perfect time to experiment with nail polish colors. Not only can you can get a sense of the best pedicure looks for you without having to bare all in sandals, just knowing that you have smashing winter nails under those cozy wool socks is often just the burst of sunshine you need during dismal winter months.
Not sure where to start when it comes to creating the perfect winter pedicure? Shades like emerald green, navy blue, blush pink and silver all make for excellent winter nail looks. But those aren't the only hues that are perfect for the season. Check out out our complete gallery above for 10 winter nail colors and pedicure looks that are guaranteed to put a spring in your cold weather step.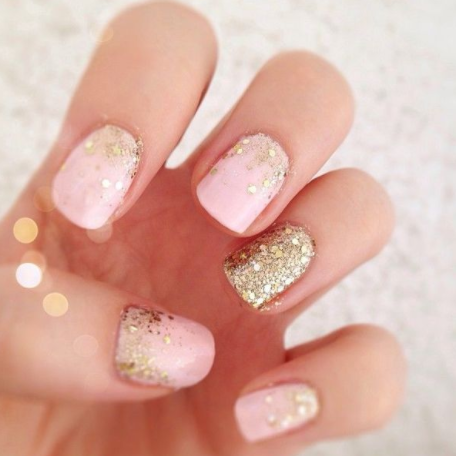 Seafoam Green
Seafoam green offers the perfect bit of cool — both literally in terms of the color wheel and figuratively in terms of how great it looks. Adding a bit of silver sparkle gives it a polished winter glow.  
Lavendar
Lavendar is a light purple that brings a feminine touch to a usually cold winter weather palette. As with seafoam green, frosting lavendar polish with silver glitter gives it a wonderful winter kick. 
Navy Blue
Navy blue pairs beautifully with crisp winter white, making the hue a perfect color choice for winter pedicures and manicures. 
White
Ice and snow make perfect inspiration for winter manicures and pedicures, which makes pure white a natural choice during cold weather months. 
Red
There's just something about the boldness of red that works wonders during wintertime. It pops against the seasonal greyness and brings to mind all things jolly and bright. 
Silver
Not exactly sugar and spice — definitely more like ice — silver creates a shocking manicure and pedicure look perfect for the coldest, harshest months. Click here to find out how to get the super perfect chrome mirror effect on your nails. 
Blush Pink
Winter is harsh, but that doesn't mean it can't be perfectly pretty. And it will be, once you try painting blush pink polish on your toes. Bonus points for adding sparkly glitter that mimics glittering ice. 
Black
Black isn't exactly the most spring and summer-friendly of nail polish colors, making winter one of the best times to sport the deep, dark color. 
Emerald Green
It could be because it brings to mind fir trees, but emerald green makes a beautiful winter pedicure and manicure choice. It's cool to be a green queen. 
Grey
Winter tends to get a bit dismal, but rather than fight the grey, why not embrace it with a grey manicure or pedicure? 
Notice concerning medical entries:
Articles having medical content shall serve exclusively for the purpose of general information. Such articles are not suitable for any (self-) diagnosis and treatment of individual illnesses and medical indications. In particular, they cannot substitute for the examination, advice, or treatment by a licensed physician or pharmacist. No replies to any individual questions shall be effected through the articles.