WTF: For Real?

Crazy Nails That Will Blow Your Mind: Page 1

You won't be able to un-see these photos of crazy nails that bring new meaning to the term weird nail art.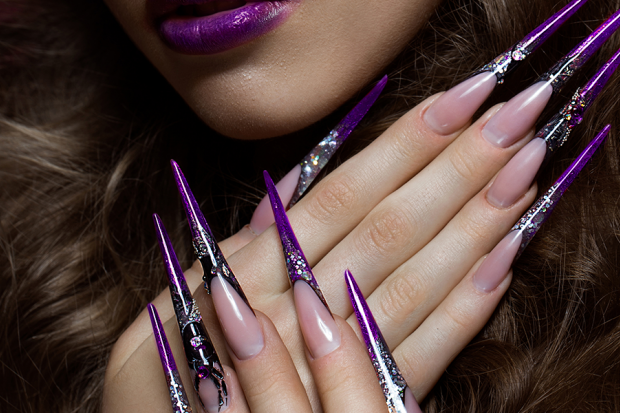 The nail art world has seen a bit of an explosion in recent years, turning into a place where anything — and we mean anything — goes. From freaky furry nails that make your hands look like werewolf paws to strange Swiss cheese nails complete with ooey gooey cheese holes, these crazy nails will sear themselves into your mind forever.
ON THE GREEN
JEWELRY SNATCHER
WOULD YOU LIKE FRIES WITH THAT MANICURE?
SO SUCCULENT
DRIED SCORPION NAILS
CARPET NAILS
NIGHT OF THE LIVING DEAD
Notice concerning medical entries:
Articles having medical content shall serve exclusively for the purpose of general information. Such articles are not suitable for any (self-) diagnosis and treatment of individual illnesses and medical indications. In particular, they cannot substitute for the examination, advice, or treatment by a licensed physician or pharmacist. No replies to any individual questions shall be effected through the articles.