Labor Of Love

Truly Spectacular DIY Valentine's Day Gift Ideas

These super romantic Valentine's Day gift ideas will literally sweep your partner off his or her feet, guaranteed. And they're incredibly easy to DIY.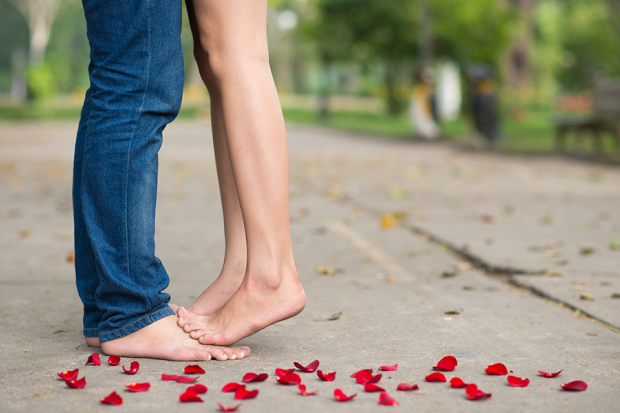 Sure, it's always nice to receive material items like jewelry, clothing and cars for special holidays. But the truly spectacular gifts are those that spoil your partner with romance, care and aahh-mazing relaxation. Fortunately you don't need to stress about how to impress your partner this February, because we've got you covered. Here are 3 Valentine's Day gift ideas guaranteed to sweep your loved one off his or her feet — literally. And they're all DIY appropriate so you acheive that significant personal touch. 
Romantic Foot Massage
This gift idea is perfect for last-minute types because all you really need is a bottle of massage oil or super silky foot lotion and you're golden. And if you're worried that a romantic foot massage just isn't enough, consider the benefits of rubbing your partners feet. They include stress reduction, improved sleep and a boost in your sex life (really!)
READ MORE: Foot Massage Benefits That May Shock You (Better Sleep, Better Sex and More)
The key to making a foot massage super special for Valentine's Day is creating a romantic environment complete with dim lighting, lots of candles, soothing music your partner enjoys and a few warm towels you can heat up with warm water followed by a quick blast in the microwave.
You can likely induce serious pleasure and relaxation no matter what kind of hand movements and kneading you administer on your partner's feet (you've got the magic touch, we trust you), but if you need a few tips, check out this article on How To Give A Toe Curling Foot Massage.
Beer Foot Bath 
This is a romantic Valentine's Day treat that even "manly" men have to appreciate, simply because beer is involved. And women can enjoy them too because beer soaks have been around since the Middle Ages, and that's just cool. But why is soaking your partner's feet in beer a good idea, you might ask? The hops and yeast present in beer are ultra nourishing and purifying for your skin and can even help get rid of annoying foot issues like calluses and mild cases of Athlete's foot. So grab a six pack of your loved one's favorite brew and check out this recipe for the ultimate beer soak inspired by glitzy spas across the country. 
MORE: DIY Gifts For The Feet
Fit For A Queen Or King Pedicure
We're guessing this gift idea is more likely to be showered upon females, but props to the ladies who decide to gift their men with a DIY pedi. After all, the luxurious foot treatment is becoming more and more popular with men and is even required in some professional sports players' contracts. Anyway, we digress. Giving your partner a DIY pedicure is an extremely romantic gesture of love as you're literally at the feet of your loved one, ready to pamper. For tips on how to spoil your partner with a spa-worthy pedi, check out this list of Ultimate Couple's Spa Treatments you can easily do at home. 
Notice concerning medical entries:
Articles having medical content shall serve exclusively for the purpose of general information. Such articles are not suitable for any (self-) diagnosis and treatment of individual illnesses and medical indications. In particular, they cannot substitute for the examination, advice, or treatment by a licensed physician or pharmacist. No replies to any individual questions shall be effected through the articles.