#footlove

The Foot Selfie Is Taking Over Instagram (Hashtag Feet Pictures)

The foot selfie is quickly turning into the little black dress of Instagram, proving that users are head over heels in love with sexy feet.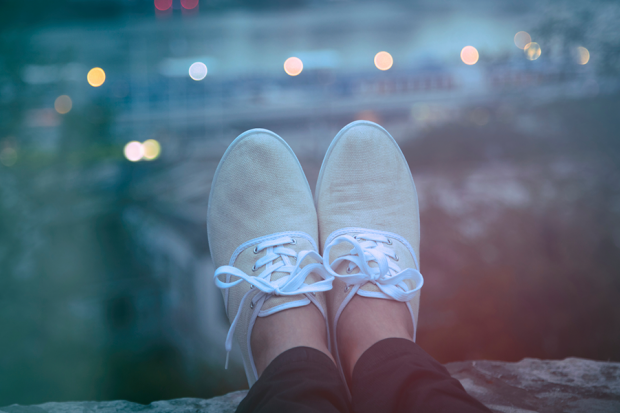 Feet pictures and the new trend foot selfies are popping up left and right on Instagram, officially giving the boot to the idea that people think feet and toes are totally gross. 
Do a quick Instagram hashtag search of terms like #footphotography and #myfeet, and you'll find thousands upon thousands of photos of people showing off their toes, heels and arches on a variety of backgrounds — and not in a freaky foot fetish way. Nope, just feet in everyday situations like walking on interesting tile, being bare in the sand, or showing off a particularly artful pedicure. There's even an Instagram account called #crossedfeet that features photos of feet in front of famous locations all over the world (feet + Freedom Towers, anyone?). 
Instagram Was Made For Foot Selfies — Really!
It's no surprise that Instagrammers have a preference for foot photos. The very first Instagram picture, posted by the app's creator, Kevin Systrom, in 2010, was a foot selfie that featured the wildly popular lower body part: The classic snap was of a dog and a flip-flop-wearing foot.
So whether it's a foot wearing Toms, sporting a tattoo, or just looking cute in some new shoes, you might wanna snap and share. After all, the "selfeet" is the exact kind of repost Instagram's creator had in mind. #foottruths
Notice concerning medical entries:
Articles having medical content shall serve exclusively for the purpose of general information. Such articles are not suitable for any (self-) diagnosis and treatment of individual illnesses and medical indications. In particular, they cannot substitute for the examination, advice, or treatment by a licensed physician or pharmacist. No replies to any individual questions shall be effected through the articles.