Top To Bottom Reinvention

The Grand Revolution Line By Cole Haan Reinvents Dress Shoes

The comfortable new Grand Revolution line by Cole Haan will change the way the world views men's and women's dress shoes.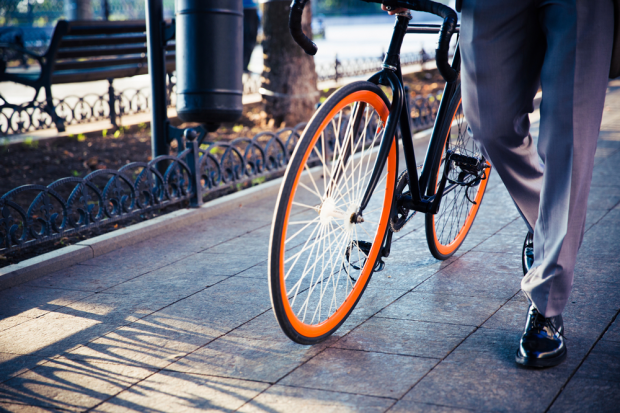 Major shoe brand Cole Haan recently rolled out a footwear collection the company swears will change the way people view both men's and women's dress shoes. Their goal: create dress shoes that feel like sneakers. The result: the brand new Grand Revolution line.
Anyone who's experienced blisters, burning and pain from high heels or men's dress shoes will appreciate Cole Haan's Grand Revolution shoe inventions, as the footwear is designed with maximum comfort in mind. In fact, the shoe company's VP of design and innovation, Scott Patt, told CNBC he and the team went to some pretty extreme measures to design the dress shoes of the future. 
"When we started this concept, we took some of our shoes and some of our competitors' shoes and we put them on a bandsaw and cut them in half just to see all of the layers of material," he explains, adding that the heavy, rigid material they found in many of the shoes inspired a major design element of the Grand Revolution line. "We basically took the bottom of a leather men's dress shoe and we cored out the leather. The areas that we took out, we filled with our Grand.OS energy foam."
He continues, explaining that the innovation process was " a little bit of a geology experiment. You start scratching your head and wondering, 'Why is that in there?'"
Another feature buyers might notice in the Grand Revolution line by Cole Haan is small, decorative perforation on some of the men's footwear. The sleek laser cutouts are reminiscent of the broguing seen on traditional wing-tip shoes but serve the function of making the dress shoes more breathable and flexible.
"It's not enough to improve on something. You have to make it smarter," states Cole Haan's website of the Grand Revolution collection. "Our groundbreaking reinvention of the dress shoe and pump unites traditional craft with modern engineering. Each innovation works harmoniously with the next to create flexibility and comfort you can feel from all day, from day one."
For more information on the Grand Revolution dress shoe line, check out the official Cole Haan website.
Notice concerning medical entries:
Articles having medical content shall serve exclusively for the purpose of general information. Such articles are not suitable for any (self-) diagnosis and treatment of individual illnesses and medical indications. In particular, they cannot substitute for the examination, advice, or treatment by a licensed physician or pharmacist. No replies to any individual questions shall be effected through the articles.