Fashion Forward

Disney Patents Machine To Track Visitors Via Their Shoes

Why does Disney care about your shoes? Because the parks' new tracking system aims to personalize visitors' experiences based on what footwear they're wearing.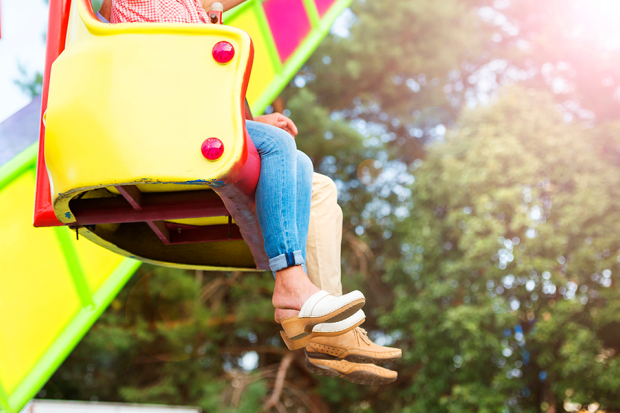 Turns out, Disney has a bit of a shoe fetish.
The company recently patented a tracking system that identifies and tracks its visitors based on the shoes each person is wearing. But apparently, the technology is not all in the name of fashion.
According to the patent details, the Disney machine uses cameras and sensors to capture images of a person's shoes and gathers details like color, brand and size. The technology then associates personal details like name, interests, age, hometown and more with the shoe characteristics so the park can provide a more customized experience to visitors. 
Camera and sensors placed around the park can then recognize the wearer, meaning it will be easier for Disney to provide each visitor with a personal experience — like particular media content, for example — in a less obtrusive way than facial recognition or fingerprint technology.
Disney Shoe Tracking Patent Details
"In some environments, such as amusements parks, theme parks, sporting events, and other entertainment venues, it may be desirable to acquire and reacquire guests in a predetermined area," reads Disney Enterprise's patent, originally filed in April 2015 and granted earlier this year. "For example, acquiring and reacquiring guests at different locations in the amusement park can provide data to the amusement park owners, such as the most popular rides [and] common guest paths from ride to ride." 
And apparently, Disney's footwear tracking machine — which may or may not actually come to the company's parks — will be able to compliment visitors on their shoes as well, depending on what footwear they're donning, of course. Extra compliments for Disney bought shoes, no doubt, so grab those glass slippers!
Notice concerning medical entries:
Articles having medical content shall serve exclusively for the purpose of general information. Such articles are not suitable for any (self-) diagnosis and treatment of individual illnesses and medical indications. In particular, they cannot substitute for the examination, advice, or treatment by a licensed physician or pharmacist. No replies to any individual questions shall be effected through the articles.