Look What The Cat Dragged In

Celebrity Cat Honored With His Own Line Of Furry Shoes

Crazy cat ladies unite! Japanese shoe company Randa has released a line of furry shoes in honor of the Instagram celebrity cat, Mash, and they're just purrfect.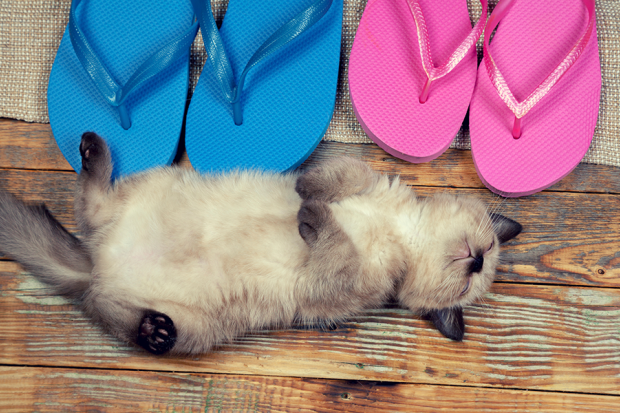 It doesn't matter how many cat-themed items you may own, nothing scratches the surface so to speak when you take into account Japanese shoe company Randa's new line of furry footwear.
The quirky shoes pay homage to a cat named Mash, an Instagram celebrity cat who boasts over 180,000 kitty-obsessed followers who can't get enough photos of him playing with toys, yawning, and lounging on pillows.
The new footwear line includes fake-fur flats and pumps that match Mash's own fluffy fur, each with a cat footprint on the sole. But the most kittylicious pair from Randa's cat collection is a pair of kitten heels (no pun intended) that incorporate a toy version of Mash's face on the side.
Getting your paws on Mash's line of Randa shoes may be a cat-and-mouse game, however. You'll either need to visit Randa stores in Japan or try your luck ordering online through a proxy. But considering how unique these babies are, there's no time to be a scaredy cat!
Notice concerning medical entries:
Articles having medical content shall serve exclusively for the purpose of general information. Such articles are not suitable for any (self-) diagnosis and treatment of individual illnesses and medical indications. In particular, they cannot substitute for the examination, advice, or treatment by a licensed physician or pharmacist. No replies to any individual questions shall be effected through the articles.