Posh Mark

What Does The Vero Cuoio Stamp On My Shoes Mean?

The curious little Vero Cuoio stamp on the bottom of your shoes signifies that the footwear is made from real Italian leather.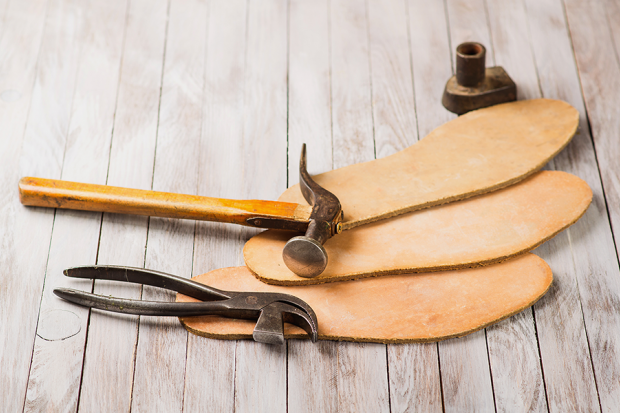 If you've ever noticed a small stamp on the bottom of your shoes that looks like a small animal hide with the words "Vero Cuoio" written inside, consider yourself lucky; you're the proud owner of a well-crafted pair of shoes.
An authentic Vero Cuoio stamp signifies that a pair of shoes' soles are made from real Italian leather and the shoes were most likely created by an Italian footwear artisan or well-known shoe designer.
The Vero Cuoio Stamp: A Brief History
Vero Cuoio leather comes from the Tuscan tanning district, an area that began many trade associations to strengthen promotional advertising activities and enhance the Italian leather production through brand awareness. The Consortium Vero Cuoio was born in 1985 with the aim of training consumers to be able to automatically recognize, distinguish and appreciate the quality of genuine Italian leather soles.
The puzzle-piece shape that surrounds the Vero Cuoio name signifies a cowhide, which is used to make leather.
The Vero Cuoio & Christian Louboutin Controversy
Some people have used the presence of the Vero Cuoio stamp or lack thereof to authenticate designer shoes like Christian Louboutin heels, but the stamp isn't always an indication of whether or not designer shoes are real. Some styles include the stamp, and others do not. It all depends on whether or not that particular style was made with real Italian leather. However, the stamp can be used for authentication purposes if you know a particular style specific to a year and season is supposed to have the stamp; if you spot a pair from that season without the stamp, the shoes are likely fake.
Notice concerning medical entries:
Articles having medical content shall serve exclusively for the purpose of general information. Such articles are not suitable for any (self-) diagnosis and treatment of individual illnesses and medical indications. In particular, they cannot substitute for the examination, advice, or treatment by a licensed physician or pharmacist. No replies to any individual questions shall be effected through the articles.