Walking On Air

Maratown Shoes Are Cloud 9 For Your Feet

Maratown shoes claim to be the world's most cushioned shoes, and your feet will agree when they slip into the cloud-like sneakers.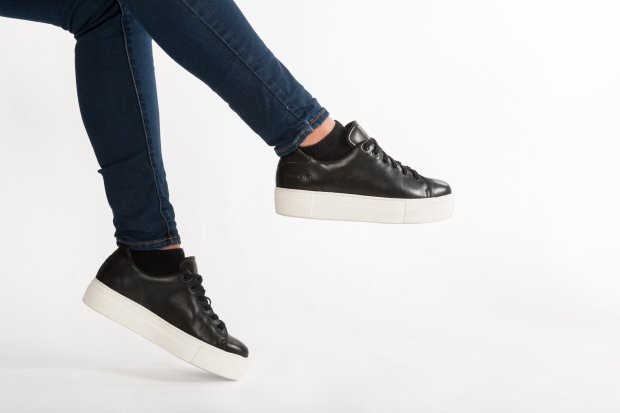 If walking on clouds, marshmallows and air sounds like it's too good to be true, you haven't slipped your feet into a pair of Maratown sneakers. The super-cushioned shoes have revolutionized the world of comfortable footwear by offering maximal sole support that spoils your feet like never before.
What Makes Maratown Different
Some may find that Maratown sneakers look a bit clunky, but that's because they feature a high-cushioning, shock absorbing sole and removable padded insoles for extra comfort. The company says the combination leads to one third less of your body weight adding pressure to your feet.
"Maratown's bread and butter is to offer a super-thick sole made of a soft, cutting-edge foam," the company states. "We use 1.5-inch cushioning in each shoe, compared to the usual 0.2 to 0.5 inches of hard rubber in others. What this means is Maratown puts 33% less pressure on your feet at the time of ground impact (reckoned with pressure sensors in each sole). If you feel like your feet can't handle any more pressure in your uncomfortable shoes, you've just discovered the answer: Maratown."  
But the extra soft soles aren't the only thing that make Maratown shoes different from your average sneakers. The shoes are also made from soft, natural premium leather and have a padded collar and tongue that give your feet the ultimate place to call home. 
RELATED: Return Of Retro Styles Brings Big Boost To Annual Sneaker Sales
"How many of you wear your sport shoes while traveling to and from work, and then switch over to your dress shoes once you arrive? Would you choose your trainers every morning to go to work if your office dress code didn't forbid it? Of course you would!" Maratown writes. "How many times have you chosen to travel by a taxi or metro, rather than walk, because of your uncomfortable shoes? Then you will love the 'marshmallow effect' that Maratown's new sneakers will provide when they launch on Kickstarter in January 2017."
How You Can Score A Pair Of Maratown Sneakers
If you're ready for your feet to feel insanely comfortable during your day-to-day routines, then head over to Maratown's official website. The company just launched on Kickstarter, and customers who pre-order now with an expected May delivery date will enjoy an exclusive early backer's discount. 
Notice concerning medical entries:
Articles having medical content shall serve exclusively for the purpose of general information. Such articles are not suitable for any (self-) diagnosis and treatment of individual illnesses and medical indications. In particular, they cannot substitute for the examination, advice, or treatment by a licensed physician or pharmacist. No replies to any individual questions shall be effected through the articles.