DIY Closet Hack

Genius Closet Hack: How To Make Free Boot Shapers With Rolled Up Magazines

You're going to love this completely free DIY idea that keeps your boots in shape, organizes your closet and recycles old magazines in one fell swoop. Bliss!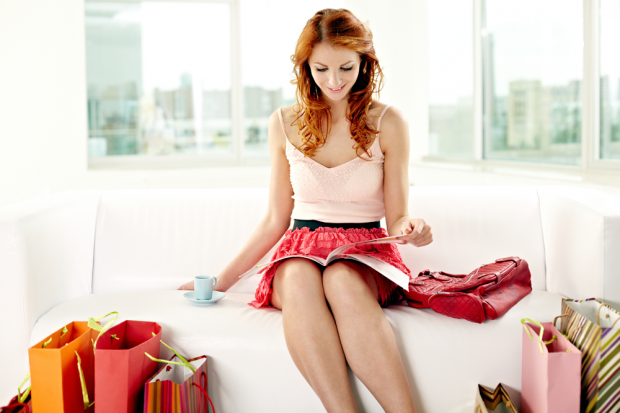 Looking for an easy way to feel like you've accomplished a million things in a short amount of time? Well congratulations: It's your lucky day and your search ends here! Your new genius closet hack: making your own free boot shapers with old, rolled up magazines.
How To Make DIY Magazine Boot Shapers
Whether you're stacking your boots in a clean line for easy winter reach or packing them away for spring and summer, a super easy way to help them keep their shape and resist those dreaded boot slump lines is putting magazines inside. Simply roll up a couple of old issues you've already read into scroll shapes and fill each boot with your instant DIY boot shaper. 
Not only does this so-easy-granny-could-do-it idea save your boots, it helps organize your closet into a Pinterest or Facebook worthy shoe oasis, saves you from having to buy expensive cedar or plastic boot shapers, AND gives those last-season fashion tomes a second life. Bliss, right?!
Now dust off your shoulder, Accomplishment Master, and get back to doing the fun things you love — like sharing this post on Twitter, for instance! (wink, wink)
Notice concerning medical entries:
Articles having medical content shall serve exclusively for the purpose of general information. Such articles are not suitable for any (self-) diagnosis and treatment of individual illnesses and medical indications. In particular, they cannot substitute for the examination, advice, or treatment by a licensed physician or pharmacist. No replies to any individual questions shall be effected through the articles.