Sports Shoes

Allbirds Wool Runners Redefine World Of Sneakers

Move over Jordan: Allbirds super comfortable wool sneakers make feet feel as if they're in merino slippers rather than running shoes. Runners rejoice.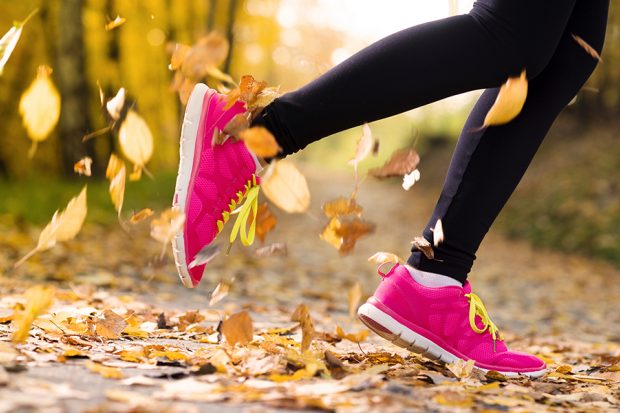 Your search for the world's most comfortable sneakers just ended: Say hello to Allbirds wool runners, innovative sneakers made of New Zealand merino wool that feel more like comfy clouds than stiff running shoes.
The Ah-Mazing Features Of Allbirds Wool Runners 
Created by former New Zealand national football team player Tim Brown and Joey Zwillinger, Allbirds wool runners are simple in design, made from premium natural materials, and are making sneaker enthusiasts go bananas. Just take these features, for example:
Temperature Controlled: Allbirds sneakers are made of wool, which naturally keeps your feet warm in cold weather and cool in warm weather. Genius!
Moisture Wicking: Merino wool is a natural moisture wicking fabric, meaning foot sweat is kept to a minimum.
Lightweight And Breathable: Being as how they're made mostly of wool, Allbirds are near weightless. And because the company's textile uses fibers that are 20% the diameter of a human hair, the wool regulates temperature and moisture without itchiness.
Odor Minimizing: Because they're breathable and moisture wicking, foot odor is basically eliminated. 
Flexible: The shoes' natural properties allow them to comform to your every movement — which means blisters, rubbing, pinching and other foot issues are eliminated. "Just cruising, schmoozing, and never-removing, for wherever you go," states Allbirds' website.
Soft: You don't need to wear socks with Allbirds wool runners. They already feel like slippers because they boast no unnecessary seams or embellishments. Meanwhile, the shoe's cushy insole is made using Ortholite polyurethane designed with castor bean oil, which is a renewable raw material.
Machine Washable: Yep, you can throw these bad boys in the washing machine without any worries.
Low Carbon Footprint: These are smart shoes in the best ways possible. The superfine merino has a 60% reduction in carbon footprint compared to polyester, the company claims. "The footwear industry often overlooks Mother Nature's innovative materials in favor of cheaper, synthetic alternatives. We think it's time to change that."
Appropriate For All Activities: Allbirds wool runners give high performance with a sleek design, meaning they can take you from the office to the track field.
Allbirds Future In The World Of Sneakers
The impressive features of the Allbirds wool runners beg the question: Why didn't anyone make wool shoes before?! And we're not the only ones wondering. After raising an staggering near-four-million dollars through a global crowdfunding platform and a US investment fund in 2014, Allbirds managed to secure an additional $7.25 million from Maveron, a private equity fund established by Starbucks founder Howard Schultz. And this means the new shoe company is just getting started on redefining the sneaker arena. The world better get ready!
For more information and to purchase Allbirds wool runners, check out the shoe company's official website. 
Notice concerning medical entries:
Articles having medical content shall serve exclusively for the purpose of general information. Such articles are not suitable for any (self-) diagnosis and treatment of individual illnesses and medical indications. In particular, they cannot substitute for the examination, advice, or treatment by a licensed physician or pharmacist. No replies to any individual questions shall be effected through the articles.