Earth Friendly

Adidas Introduces Two Innovative Eco-Friendly Running Shoes

Adidas has simultaneously released an eco-friendly running shoe that dissolves in your sink and running shoes made from recycled marine plastics.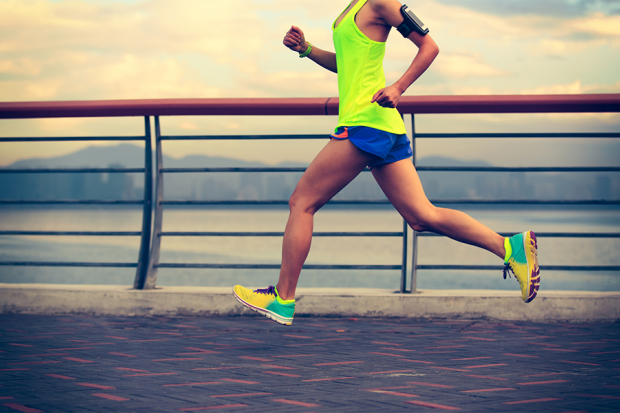 Major shoe brand adidas is attempting to lessen its load on the environment with a push toward eco-innovation and an increased use of sustainable materials. And with that push comes two styles of eco-friendly running shoes sure to make environmentalists smile.
Adidas Shoes Made From "Up-Cycled" Ocean Plastic Waste
The company teamed up with Parley for the Oceans to make the UltraBOOST Uncaged Parley, the first mass-produced athletic shoes made from "up-cycled" marine plastic waste recovered during cleanup operations in the coastal areas of the Maldives. The reason the shoe is so spectacular is that plastic waste is taking over our oceans and small bits even appear in supermarket shellfish that mistook the plastic for food.
According to the company, each pair of the UltraBOOST Uncaged Parley shoes reuses 11 plastic water bottles. Designed with ocean waves as inspiration, the trainers' knitted upper is made with 95 percent ocean plastic and five percent recycled polyester.
"We will make one million pairs of shoes using Parley Ocean Plastic in 2017 – and our ultimate ambition is to eliminate virgin plastic from our supply chain," says Eric Liedtke, adidas Group Executive Board member responsible for Global Brands.
For more on how adidas is transforming ocean plastic pollution into high performance sportsgear, check out the company's official UltraBOOST Uncaged Parley webpage.
Adidas Shoes That Dissolve In Your Sink
In addition to reducing marine plastic waste, adidas is also attempting to reduce material waste with the introduction of Futurecraft Biofabric footwear, shoes made from biodegradable artificial spider silk that decompose in the sink when the user is finished with them. It sounds unbelievable, but the technology is actually pretty simple.
Once the shoes are worn out (the company estimates they last for about two years), the user can immerse them in water, add a digestion enzyme called proteinase, and wait for 36 hours as the enzyme breaks down the protein-based Biosteel fiber the shoes are made from. Afterward, the user can drain the liquefied shoes and is left only with the foam soles that must be disposed.
RELATED: The Shocking Reason Why Some Olympic Athletes Are Dropping Major Shoe Brands
Runners who are concerned about whether or not they can wear adidas Futurecraft Biofabric shoes in the rain need not worry. The proteinase enzyme included with the dissolvable shoes is required for biodegradation when wet.
For more information on adidas' Futurecraft Biofabric shoes, check out the company's news release on the dissolvable shoes.
Notice concerning medical entries:
Articles having medical content shall serve exclusively for the purpose of general information. Such articles are not suitable for any (self-) diagnosis and treatment of individual illnesses and medical indications. In particular, they cannot substitute for the examination, advice, or treatment by a licensed physician or pharmacist. No replies to any individual questions shall be effected through the articles.