Hack Attack

8 Life Changing Beauty Hacks That Give Lazy Girls Pretty Feet

Quick hacks that give you pedicure perfect feet and heels with ZERO time and effort using everyday items like Epsom salt, Vaseline, mayonnaise and coconut oil.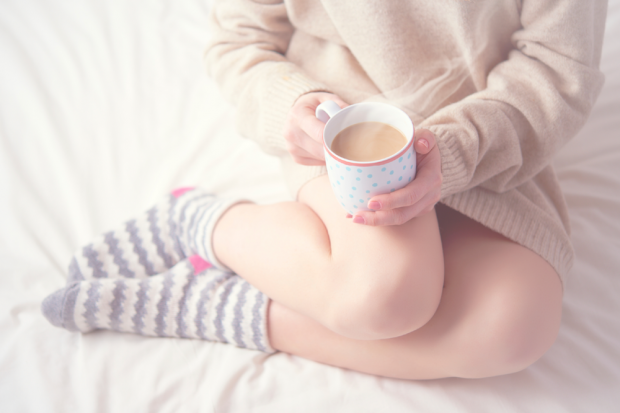 Being beautiful is supposed to look effortless, but it's often a time zapping marathon of primping that leaves you frustrated, crying and wishing you could just veg out and watch Netflix. Fortunately for lazy girls like you, we've scoured the Internet and consulted with podiatrists to find the all best zero effort beauty hacks that will give you pedicure perfect feet and toes in no time. Just lie there and let us do all the work. 
Beauty Hack #1: Sleeping Beauty Foot Treatment
Time It Takes: 1 minute
Cures: Dry skin, cracked heels, rough feet
Slather Vaseline, coconut oil or mayonnaise on your dry, cracked feet and heels, then throw on some socks and go to bed. You'll wake up with feet so soft and smooth, you'll think you're still dreaming.  
Beauty Hack #2: Pineapple Loofah Scrub
Time It Takes: 20 seconds per foot
Cures: Calluses, dry skin, cracked heels, rough feet
Use a slice of fresh pineapple in the shower as a natural foot and body scrubbing loofah. All it takes is a few seconds of scrubbing on each foot to give yourself smooth, healthy heels and soles you'll wanna show off at the beach. Bonus: The acid in the pineapple helps break down corns and calluses. 
Beauty Hack #3: Deodorant Blister Preventer 
Time It Takes: 30 seconds
Prevents: Foot blisters, corns and calluses
Before you throw on high heels or other uncomfortable shoes, try swiping some deodorant on problem areas you know might give you blisters. The deodorant creates a protective shield that helps prevent the shoes from rubbing and irritating the skin around your toes, heels and ankles. You can also use Vaseline in a pinch.
Beauty Hack #4: No-Sweat Ballet Flat Saver
Time It Takes: 20 seconds
Prevents: sweaty, stinky flats and heels 
All women know how disgusting our ballet flats and heels get when we wear them barefoot without socks, and now there's an easy peasy way to prevent foot sweat and foot stink: Simply spray your shoes with dry shampoo to ward off slippery, smelly sweat from forming. Dry shampoo to the rescue, both for bad hair days AND saving your ballet flats from the trash!
Beauty Hack #5: High Heel Pain Blaster
Time It Takes: 10 minutes
Cures: Tired, sore feet that have been crammed into high heels for hours on end
When you don't have time for a professional foot massage or pedicure, you can help soothe sore, tired tootsies by soaking them in an Epsom salt bath. Just pour a few tablespoons of the inexpensive salt into a bucket or footbath of warm water, drop your feet into the healing mixture and relax for 10 to 15 minutes. (You can totally do this in front of your television to make it even less demanding.) For those wondering, Epsom salt contains magnesium and sulfate that relieve muscle tightness and reduce painful inflammation.
Beauty Hack #6: Glitter Polish Pedicure Fix
Time It Takes: 5 minutes, plus drying time
Fixes: A grown out or chipped pedicure
If your pedicure is chipped on the ends of your toenails, apply glitter polish for an easy sparkly ombré look that hides the polish chips. This hack works in the opposite way, as well: Apply the glitter around your cuticles to hide a pedicure that has grown out. 
Beauty Hack #7: Shoe Swap For Pain Free Feet
Time It Takes: Like, none
Prevents: Foot pain, bunions, calluses, foot odor
A quick and simple fix podiatrists recommend to help ward off foot pain and odor and also to help prevent issues like bunions, calluses and other problems is to switch out your shoes every day so you never wear the same pair twice in a row. Doing a daily shoe swap — especially swaps that rotate between flats and heels — helps your shoes dry out faster and reduces the chance that your feet will rub, bend and feel pressure in the same spots each day. 
Beauty Hack #8: Bling Bling Flash Tatt Glamorizer
Time It Takes: 3 minutes
Fixes: Ugly sandals, pedicures and other unsightly foot issues
Feel like your sandals are ugly or boring? Have an unsightly pedicure or foot issue? Draw the eye elsewhere with a conveniently placed metallic flash tattoo. Placing a fun gold, silver or bronze design on your toes or on the op of the foot can trick everyone into thinking your feet look better than they actually do. Voilá, instantly pretty feet!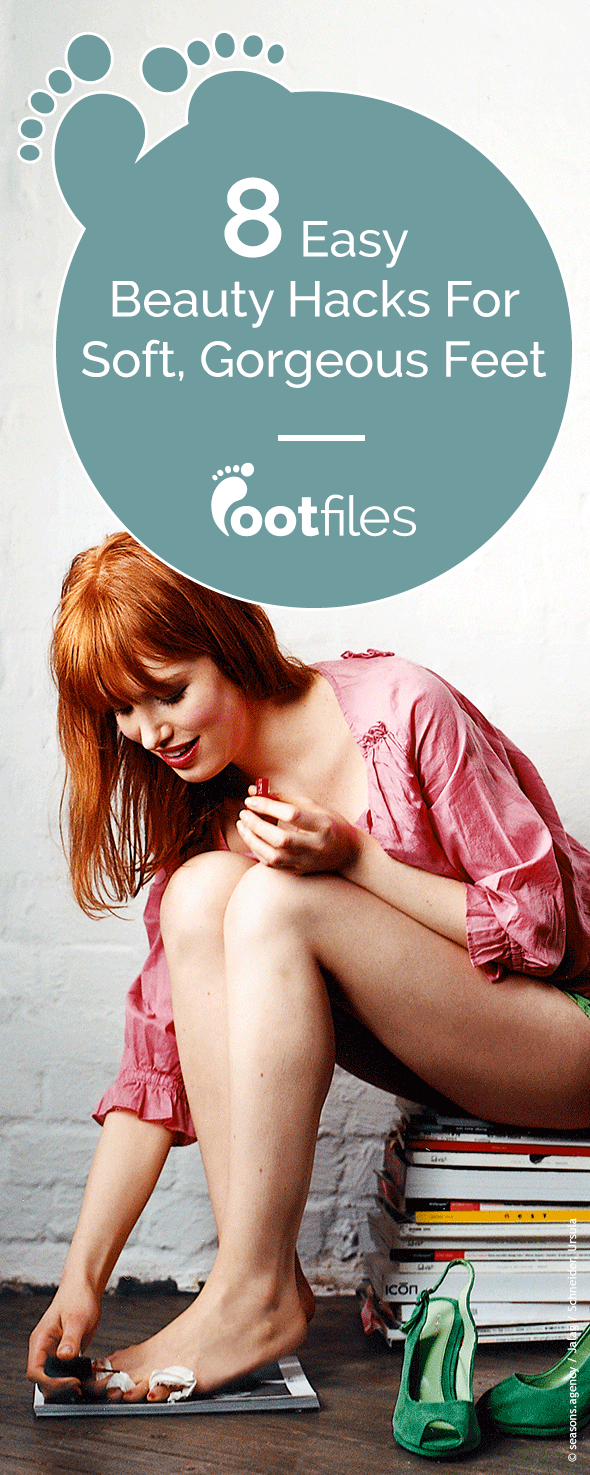 Notice concerning medical entries:
Articles having medical content shall serve exclusively for the purpose of general information. Such articles are not suitable for any (self-) diagnosis and treatment of individual illnesses and medical indications. In particular, they cannot substitute for the examination, advice, or treatment by a licensed physician or pharmacist. No replies to any individual questions shall be effected through the articles.