Beauty Tips

7 Steps That Give You Naturally Pretty Feet

How to get beautiful feet for spring and summer: Foot care solutions, callus removal methods, pretty pedicure hints and dry skin moisturizing tips.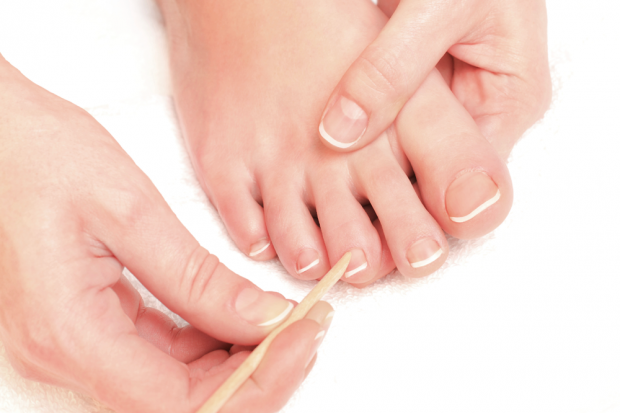 On a quest toward having beautiful feet? Whether summer is on its way, you have a hot date, or you just want to look great from head to toe, these seven simple foot care steps will give you seriously pretty feet in no time. 
Step One: Make Sure Your Feet Are Clean
You can't really have beautiful feet if they're dirty, so start out by taking a bath or a shower in which you pay extra special attention to cleaning your feet. Use a towel or a coarse loofah sponge to scrub away all of the dirt from the soles and toes, and use a nailbrush to remove particles, dirt and debris from underneath and around your toenails. 
Step Two: Shave Any Unwanted Hair 
It's tough to see glowing skin if its covered in thick patches of hair, so use a razor to remove any unwanted hair from your toes, legs and the top of your feet. 
Step Three: Use a Pumice Stone to Remove Dead Skin
Dry, thick skin not only leads to calluses and corns, but it's also one of the most common problems that results in unattractive feet. Make sure to keep your feet smooth and callus free by using a pumice stone to soften and remove the dead skin. Be gentle, however, as sloughing off too much skin could lead to injuries.
Step Four: Moisturize
Frequently using a good quality cream or lotion is the number one way to prevent many foot ailments and create happy, beautiful feet. One way to maximize the effect of lotion or cream is to apply it right before bedtime and cover with cotton socks while sleeping. 
Step Five: Cut Toenails Properly
In order to prevent ingrown toenails, bat-like nails and other unsightly foot problems, be sure to cut your toenails regularly in a straight across shape — never too short or in a curve.
Step Six: Paint Your Nails in a Soft Color
For feet that look naturally beautiful, the best option is to go for the French manicure look, which is a polished, clean and simple look that consists of a natural-colored base and white tips. Soft pink and beige shades also work in lieu of a French pedicure.
Step Seven: Avoid Calluses, Blisters and Fissures With Properly Fitted Shoes
In addition to the above steps, the best way to achieve pretty feet — and keep them that way — is to wear properly fitted shoes that are comfortable, breathable and roomy. This, along with steps one through six, is guaranteed to give you gorgeous, glowing feet you can show off any time of the year!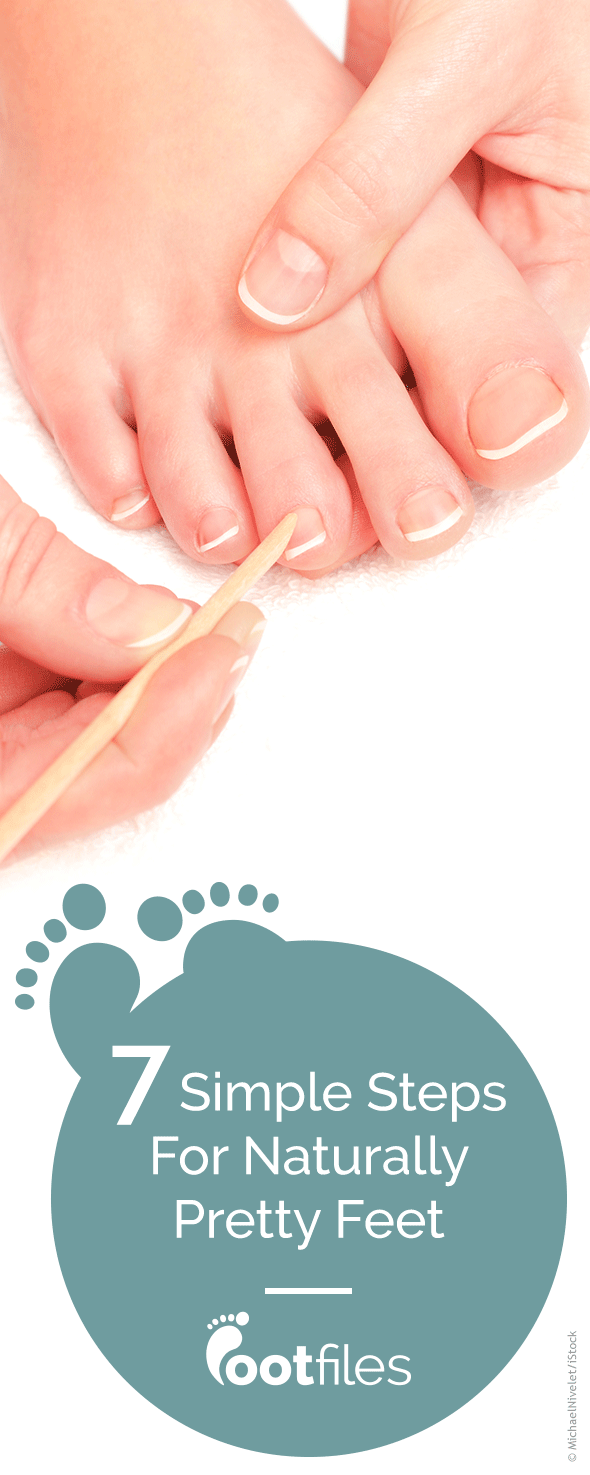 Notice concerning medical entries:
Articles having medical content shall serve exclusively for the purpose of general information. Such articles are not suitable for any (self-) diagnosis and treatment of individual illnesses and medical indications. In particular, they cannot substitute for the examination, advice, or treatment by a licensed physician or pharmacist. No replies to any individual questions shall be effected through the articles.