Weird But True

The Awesome Reason A UK Man Started Peeing On His Own Feet

Urine therapy (aka, soaking your feet in pee) is thought to cure Athlete's feet, calluses and more. But one guy is peeing on his feet for another reason entirely.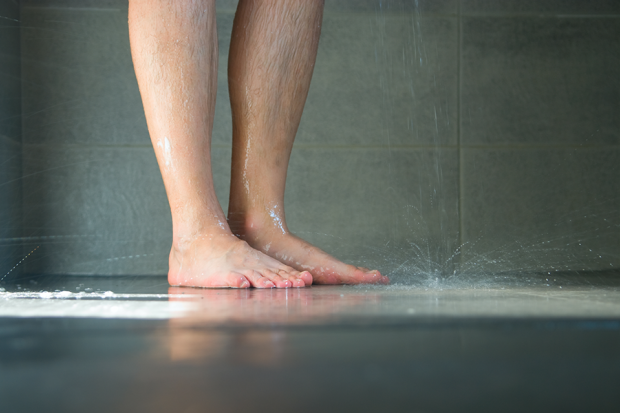 Hoping to strengthen up your feet for a super long marathon? How about try peeing on your own feet.
It might sound unbelievable and totally disgusting, but topically applying pee to the skin — called urine therapy — has been used for centuries to help clear up foot problems and infections like Athlete's foot and calluses. But a man who will be walking 159 miles barefoot for a Shoe Aid charity fundraiser is using urine to help prep his feet for the long journey.
50-year-old UK resident Lee Todd will be walking from Skegness to Liverpool at the end of July, and he's been soaking his feet in pee twice a week to harden his foot skin.
"Apparently it's what SAS soldiers do and something cowboys used to do," he told Lincolnshire Echo. "But don't worry — I do wash my feet afterwards. My partner wouldn't let me anywhere near her otherwise."
Interestingly enough, urine therapy has traditionally been used to help soften the feet, as urine's active ingredient is urea, a hydrophilic that speeds up cell turnover and helps the skin retain moisture. In fact, urea is often used in foot creams, lotions and other moisturizing beauty products. 
Time will tell whether or not Todd's unique way of employing urine therapy will help him complete his charity fundraising walk. Either way, he's eager to raise awareness about world shoe poverty. 
"Just imagine the misery of living without shoes for just one day," he says. "One pair of shoes could save a life." 
For more information on Shoe Aid, check out the organization's official website. 
Notice concerning medical entries:
Articles having medical content shall serve exclusively for the purpose of general information. Such articles are not suitable for any (self-) diagnosis and treatment of individual illnesses and medical indications. In particular, they cannot substitute for the examination, advice, or treatment by a licensed physician or pharmacist. No replies to any individual questions shall be effected through the articles.