A Truly Offending Odor

Fight Over Stinky Feet On German Train Prompts Police Action

German police were forced to intervene when two passengers on an ICE train from Basel to Berlin began violently arguing — over stinky feet.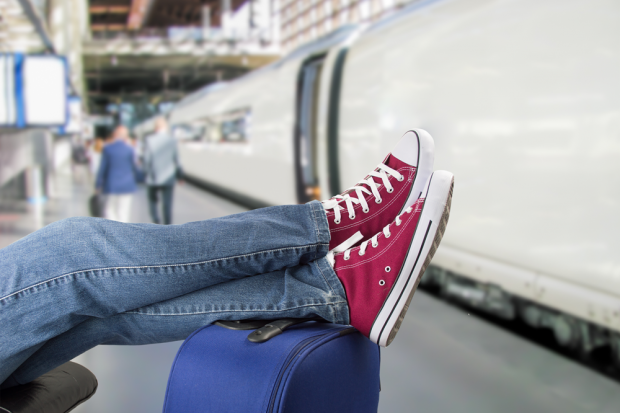 German police have their hands full with the country's recent terrorism drama that includes a mall shooting in Munich and a suicide bomber setting off an explosion at a music festival in Ansbach, but they were forced to spring into action this week for a different reason entirely: A violent fight between two ICE train passengers who were arguing over stinky feet.
A spokesperson for the Federal police reports that officials were forced to intervene after a 54-year-old traveler took his shoes off and placed them on a vacant seat next to another traveler, aged 32 — a choice that resulted in a verbal altercation followed by a full-on physical fight in which the younger passenger slapped the other.
Both parties were quickly escorted off the train near Göttingen and taken to a police station due to the violent actions, but that didn't give either cold feet in their attack on the other: The 54-year-old reportedly plans to sue the 32-year-old for assault, and the 32-year-old plans to sue the 54-year-old for his grave insults.
We're guessing neither will come up smelling like roses.
Notice concerning medical entries:
Articles having medical content shall serve exclusively for the purpose of general information. Such articles are not suitable for any (self-) diagnosis and treatment of individual illnesses and medical indications. In particular, they cannot substitute for the examination, advice, or treatment by a licensed physician or pharmacist. No replies to any individual questions shall be effected through the articles.