#couplegoals

Channing Tatum Gives His Wife A Pedicure And It Is EVERYTHING

Sexy Magic Mike star Channing Tatum left women everywhere swooning when he played nail tech and helped out during his wife's pedicure.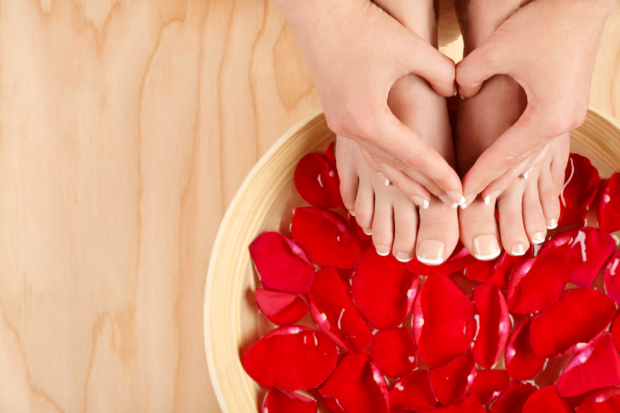 Supergirl actress Jenna Dewan just got the best pedicure in the world. What makes it so revolutionary, you might ask? How about the fact that her super famous husband, Magic Mike and 21 Jump Street star Channing Tatum, was the one who administered the sweet feet treat.
Obviously vying for hubby of the year, Tatum took his wife to the nail salon and decided to help out during her pedicure treatment. Jumping in as nail tech, the super adorable actor played the part of "polish remover" when he used cotton balls to take off Jenna's old nail polish, a swoon-worthy moment she caught on Snapchat.
"Yes you guys, he is this awesome," she captioned the first shot.
Tatum later jumped in as nail tech again to give his wife's new coral pedicure a special blow-dry treatment — with his world-famous lips!
 And that, dear readers, is how you sweep a girl off her feet!
Notice concerning medical entries:
Articles having medical content shall serve exclusively for the purpose of general information. Such articles are not suitable for any (self-) diagnosis and treatment of individual illnesses and medical indications. In particular, they cannot substitute for the examination, advice, or treatment by a licensed physician or pharmacist. No replies to any individual questions shall be effected through the articles.