Shopping Tips

Carpe Antiperspirant Foot Lotion Ends Sweaty Feet

A revolutionary new antiperspirant foot lotion by Carpe kicks sweaty feet to the curb; perfect for both hyperhidrosis treatment and general foot sweat.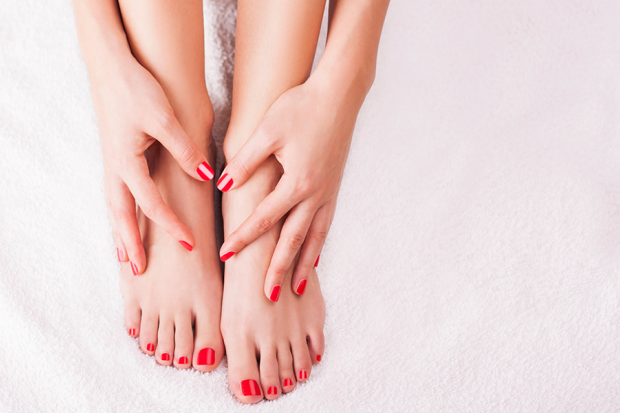 Ever feel like you could open up a water park with all the foot sweat you produce? Whether your foot moisture is due to nerves, the type of shoes you're wearing, or even a medical condition called plantar hyperhidrosis, there's a new product on the market that could spell the end of your foot sweat problems.
Called Carpe Antiperspirant Foot Lotion, the revolutionary anti-sweat product is applied once per day — just like a regular foot lotion — and is scientifically proven to put a stop to sweaty feet for everyone from kids to athletes, in every situation from a first date, to a gaming marathon, to a business meeting.
Carpe first released an antiperspirant hand lotion last year, but the company recently decided to release a lotion for the feet when letters came pouring in from users who gave the hand lotion rave reviews for their soles and toes. "We took a step back and realized sweaty feet are a big thing," co-founder Kasper Kubica told KSL.com. "We've been focused on hands because they're kind of in your face, but we also have sweaty feet. There aren't any common solutions for sweaty feet either."
How Carpe Antiperspirant Lotion Stops Foot Sweat
According to the company's official website, Carpe lotion stops sweating at the source: the sweat glands. "The crystallized active ingredient of Carpe serves as a sweatgland-level barrier to the sweat, thereby preventing it from reaching the surface," the site states. "As you rub the lotion in, natural eucalyptus oil gently dries the surface of your skin. Then, aluminum sesquichlorohydate sinks into your sweat glands, where it drastically reduces their activity."
When applied daily, Carpe lotion delivers results within minutes for some people, and within weeks for others. "Everybody's skin is different, and any genuine antiperspirant requires a certain amount of time and discipline to deliver results," the website says. 
Where You Can Buy Carpe Antiperspirant Foot Lotion
Carpe lotion for both the hands and feet can be purchased via the company's official website, on Amazon and in all 125 Harris Teeter grocery stores on the East Coast. When purchased through Carpe's official website, the company offers a money back guarantee for anyone who doesn't love the product. 
Notice concerning medical entries:
Articles having medical content shall serve exclusively for the purpose of general information. Such articles are not suitable for any (self-) diagnosis and treatment of individual illnesses and medical indications. In particular, they cannot substitute for the examination, advice, or treatment by a licensed physician or pharmacist. No replies to any individual questions shall be effected through the articles.