Walking On Air

Airport Carpets Inspire New Line of Socks

The Athletic Community is producing socks inspired by famous carpets in airports — and they're flying off the shelves.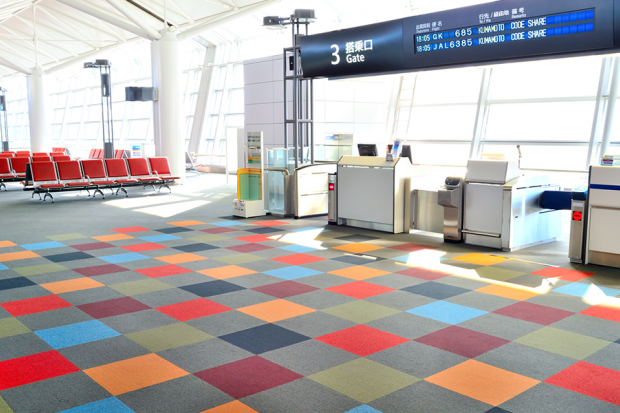 Calling all travelers: You can now own a pair of socks inspired by the strange carpet you tread on in airports all over the world.
Airport Carpet Socks (Yes, It's A Real Thing)
What started out as a joke after the owners of The Athletic Community witnessed a slew of foot selfies in the Portland International Airport (PDX) has now turned into a cultural phenomenon: airport carpet socks. The company currently sells socks that mimic the carpet at PDX, Seattle-Tacoma, Boston-Logan and New York-JFK, and there are plans to add more to the collection in the coming months.
RELATED: What To Look For When Buying Socks
"I was just in Japan and was looking around Tokyo's airport, Narita, for something that would be cool," The Athletic Community owner Jeremy Dunn reports to Condé Nast Traveler. "We were also thinking about a San Francisco one, and recently there's been requests from Miami. There's always new ones in the works."
For more information on the special airport socks, check out The Athletic Community's official website.
Notice concerning medical entries:
Articles having medical content shall serve exclusively for the purpose of general information. Such articles are not suitable for any (self-) diagnosis and treatment of individual illnesses and medical indications. In particular, they cannot substitute for the examination, advice, or treatment by a licensed physician or pharmacist. No replies to any individual questions shall be effected through the articles.