Shopping Tips

Socklings Children's Socks Grow With Baby

Socklings children's socks magically grow with your baby and can actually be worn all the way to adulthood.

With green living becoming more and more popular, parents are on a constant hunt to cut down on unnecessary waste, spending and product production as they raise their kids. Sometimes it's difficult, but genius companies like Socklings make less-waste living possible.

Socklings are children's socks that are designed to actually grow with your baby — meaning one pair of socks could theoretically last from infancy to adulthood. 
How Socklings Work
Calling themselves a new generation of children's socks, Socklings start out being thigh high socks for babies and children that transform into crew socks for grownups over the years.
But that's not the only great thing about the  "grow as you grow" socks. Not only do socklings cut down the need for purchasing socks every few months, they stay on babies' feet much better than traditional infant socks — something any parent who's experienced the dreaded "one-sock-on-one-sock-off-where-is-the-other-one?" situation will surely appreciate.
But Wait, There's More Sock Amazingness!
As if Socklings aren't magical enough, the company has a "buy one, give one" mentality. For every pair of Socklings purchased, the company will give a pair of socks to a child with disabilities. 
"Many children have conditions that cause them to need leg braces or to be in the hospital for extended periods; Rett Syndrome, Cerebral Palsy, Hip Dysplasia … the list can go on and on," states Socklings' official website. "The medical devices, while crucial to assisting with each child's quality of life, can begin to chafe and pinch their skin. Socklings wants to help provide some extra comfort to protect those little legs and bring a smile to that little child's face by giving them something bright, colorful and fun to cover both legs and feet. It just takes a small purchase to allow those dreams to become a reality." 
For more information and to purchase Socklings, check out the company's official website.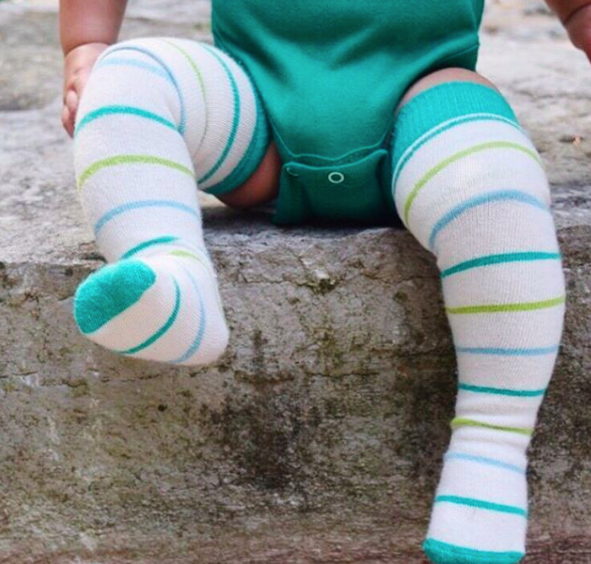 Notice concerning medical entries:
Articles having medical content shall serve exclusively for the purpose of general information. Such articles are not suitable for any (self-) diagnosis and treatment of individual illnesses and medical indications. In particular, they cannot substitute for the examination, advice, or treatment by a licensed physician or pharmacist. No replies to any individual questions shall be effected through the articles.